1:1 HOLISTIC BUSINESS MENTORING
Align your being with your business, your frequency with your vision, and become the female leader and inspiration you wish to be. 
~ Three-Months Program ~
Working 6 hours a day, having enough time for self-care, for friends, kids, and family. Starting work at 11am and finishing at 4pm to go to that yoga class at 4.30pm, or going on a walk before the kids come home. Working according to your natural energy flows, having enough resources and being in your full power – all that is possible. 
Also, as a female entrepreneur. 
Still, for most of us, life probably looks like we left the 9-5 just to find us hustling in our own businesses – barely earning enough to pay the bills, working through the low-energy days and hardly every taking a vacation. We do what we love, yes, so that is the good part. And still, something feels off. And more often than not there is potential for more ease, more alignment  and – more time. 
The good news: often it is our belief system, that keeps us stuck where we are. Our energetic frequency is not aligned with whom we want to be and our offers and often prices are not matching the lifestyle, we want to have. 
Or, we are losing us in too much information, too many ways of how things should be done and overwhelm instead of clarity sets in. 
Sounds familiar?
Don't worry – it does not have to stay that way. 
That's exactly what we work on in my 1:1 Holistic Business Mentorings: to bring you the freedom you long for. 
You are already on your entrepreneur's journey or ready to start your business? 
You would like to have guidance and support with that?
You want to realize your vision, without burning out?
You feel that something is limiting you to move forward?
You want to create a business that allows you freedom?
You desire to get out of the overwhelm?
If you answered one of the questions with YES, this Holistic Business program is for you.
I keep you accountable when it comes to your self-care. At the same time, I keep you accountable for showing up on stories, your newsletter, etc.
~
I support your vision, showing you how to bring it into reality with a matching strategy.
~
I help you to create more freedom in your life by co-developing offers with you that support that lifestyle.
~
I teach you how to gain visibility through consciously choosing marketing channels that work for you and your soul client. At the same time, I empower you to connect with your vision on an energetic level, so you attract and radiate. 
~
You feel your mind is tricking you? We all have limiting beliefs. Sometimes it takes another person to articulate it, help us to accept and as a result transforming them. 
Hi, I am Susann.
I am a Holistic Business Mentor & Reiki Practitioner. 
I love to use my wisdom from Energy Work, Marketing, Business Development & Life Coaching for Women to empower and support you on your way.
I help you, to build and/or develop your
sustainable soul business.
Read more about my motivation here.
When working with me, you benefit of 15+ years marketing experience, and
5+ years in working with holistic businesses. Other than that, you get my empathetic nature and energetic gifts on your topics. 
Sometimes I will teach you, often I will help you access your own wisdom, more often I will challenge you, and always we will work in alignment with your being.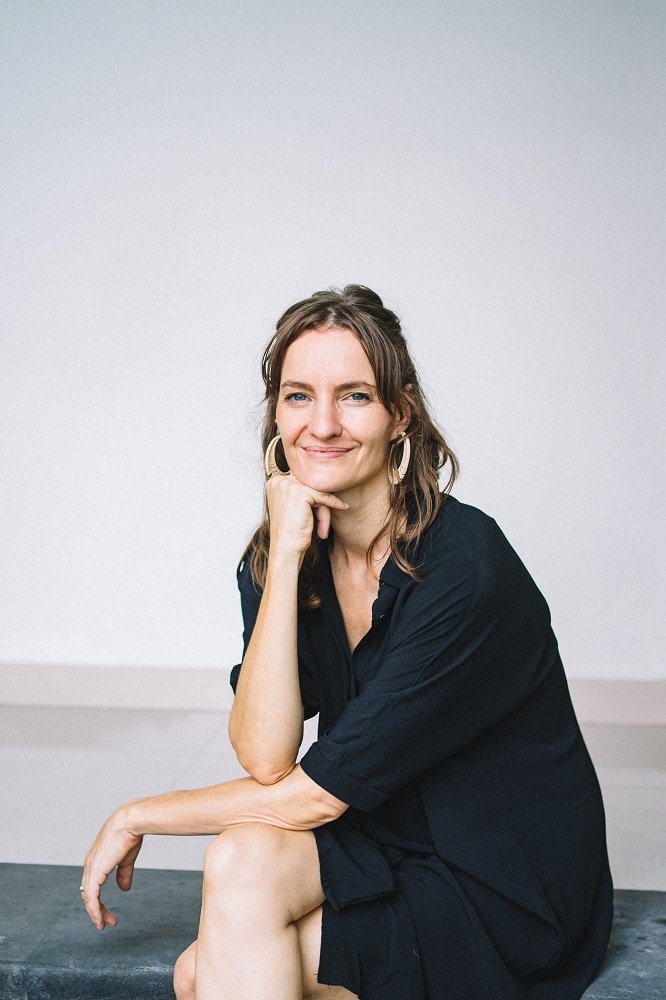 "Susann has helped me immensely on so many levels and with many different issues. Working and exchanging ideas with her has brought me a lot more clarity on where I want to be with my offer, what my unique skills actually are and what the needs of my dream clients really need.
Through her guidance she helps you to tap into your own power and creativity where you discover your own truth, voice and wisdom. Susann is very clear and sharp and at the same time thoughtful and empathetic. She never pushes you in a direction that doesn't feel aligned but instead points out where you could be sharper, clearer and more authentic. And all this with a holistic approach.
I highly recommend Susann for anyone looking to create and communicate their own authentic brand image that really transmits their message in their own voice and style. She helps you to step up and create a value for both your own brand or company and your customers and followers."
1:1 Holistic Business Mentoring is a mix of mentoring, coaching, mindset & energy work.
This is your safe space.
To be, to create to let go, to birth, to accept, to become. 
You attract the energy you put out there. We make sure your energy is the one you want to attract and aligned with your being. 
Business needs strategy. 
Combined with the aligned energetics, it is key for seeing the results you wish for.  
Because your thoughts become things. 
To bring your vision to life, we work on the quality of your thoughts. 
I am offering this Holistic Business Program to move you and your business forward. 
After our work together, you will know how to prepare yourself energetically for growth,
have a broader marketing knowledge & a clear idea, which action steps are required to move closer to your vision and make it your reality. 
Together, we will bring your business to the next level or – if you are just starting:
build the foundation for a sustainable business. 
In addition to that, you get useful tips on how to elevate your frequency and to keep your energy high.
At the same time you are asked to open up, do some inner work and if you already have a business, be honest about current results. 
How would it feel to live that freedom lifestyle you are dreaming of? 
How would it feel to live aligned with your being?
Are you ready to take the next step?
Let's connect and get to know each other.
>> 3 months full support from my side, to coach, to guide, to align your being with your vision
>> Soul Business Questions to make sure, we meet you where you are at and are committing to your goals

>> 12 x 1:1 Zoom Session as your private safe space to share, learn, and create, 60-90 min.

>> Signal Support during the mentoring and 8 weeks after* to have you covered for any spontaneous questions that come up
>> Knowledge Sheets with all the Know How you need to know

>> Energetic Wisdom in different formats, for you to be able to come back to energetic exercises when ever you feel like it

>>> Bonus: 2 x Distance Reiki Session to balance your energies

*during working hours
3.333,- EUR
Payment plan & single sessions on request.
Sounds good so far? Let's talk in a free call and see, if we are the right fit.  
I am looking forward to connecting with you.