Welcome to my blog.
In this space, you can get inspiration and insights about Holistic Content, copywriting, PR, mindset, and online business for you as a healer, holistic practitioner, spiritual teacher, or sustainable travel brand. I like to write intuitively, aim to inspire, and want to give you valuable tips for your business. Enjoy reading!
PR
Do you want more visibility for your soul business? Learn how to integrate PR in your business to earn more trust and attract your dream clients.
more »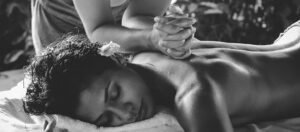 Healing Business
Is it difficult for you to charge money for your spiritual and healing services? In this article, I will show you several reasons why you can charge money for your sessions and feel good about it.
more »